Superior Almond Solar Power
Our expansive Superior Almond facility is located out in Three Rocks, which is on the west side of Fresno County near Cantua Creek. One thing is for sure, we never have a shortage of sun at Superior Almond, so in 2013 we will jump on the "sustainability" train by installing a 1MW Solar Facility.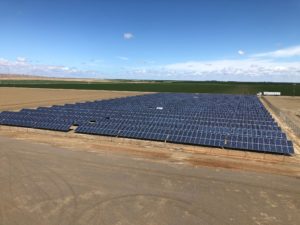 This is the first phase of our energy independence program, and by switching to solar power, there will be a significant immediate impact on our environment.
The Offset Stats:
Over the life of a 1MW Solar System it is projected to offset nearly 70 million pounds of Carbon Dioxide, the greenhouse gas of most concern.
It is equivalent to taking 365 cars off the road for 25 years, which results in further reductions of Nitrogen Oxide (smog), Sulfur Dioxide (harmful atmospheric particulates and health hazards), and PM 2.5 (respiratory illnesses).
Superior Almond Hulling – we're doing our part to clean up our Valley air!